A couple of years ago I mounted a shortshifter on my Suzuki Swift. The main reason for this change was to have a threaded lever (as opposed to OEM with plastic mounting head) for fitting an aftermarket shiftknob.
My current shiftknob is very nice and comfortable, but also super light. The default knob was around 263 grams while the current Carbing one is made of duracon and weighs just 62 (!) grams. The disadvantage of this is that shifting feels pretty mechanical and a lot less smooth over standard.
So, Im currently on the lookout for an alternative and I would like your help to come to a decision. Below is my shortlist; which one would you choose if this was your car? Select your answer in the poll below, you can even select 2 options if you can't choose 😉 Cant wait to hear from you guys!
Bubble shift knob smoke
Not matching my interior, not weighted, also not original but still fun! Because its 150mm it weighs around 250grams, should make shifting a little smoother.
Lathe Werks Piston
Probably the prettiest shift knob I've ever seen. Matches perfect with the interior (brushed alumiunium accents) and weighs 270grams. Another cool thing is that its hand made by a lathe enthusiast. The only disadvantage of this shift knob is the heavy (pun intended) price tag.
Carbon ball shaped
Isn't carbon always a good option? Im actually thinking about a ball shaped one in silver too (couldn't find a picture of one installed though). This one weighs 200gram so not really heavy, but still over three times the weight of the current knob.
Carbon long shape
Sorry for the crappy picture, but you get the idea. Love the nice and clean look of this one, 130mm long and weighs 300gr so should make shifting a little smoother than the current setup.
---
Loading ...
---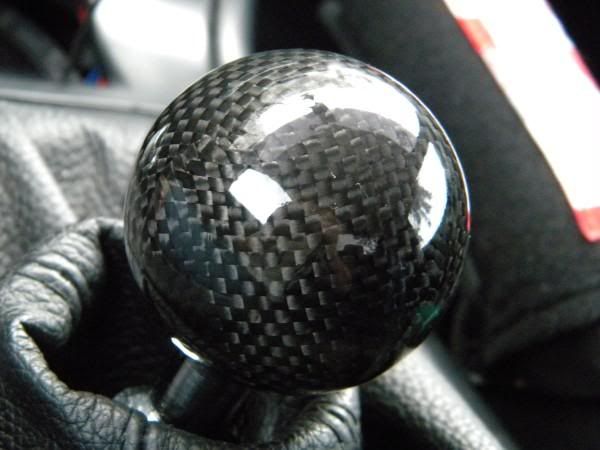 SaveSave
SaveSave
SaveSave
SaveSave
SaveSave
SaveSave