I have installed a full Suzuki Swift Sports interior (zc31s), including the radio unit, as an upgrade to my standard interior. I recently realized that my steering wheel is the only non-sport part of the interior remaining. Therefor I picked one up last week to complete the interior, apart from my removed rear seats that is. The truth is that I would love an aftermarket steering wheel even more, but I just don't have the guts to do it because of the many miles I make.
So below the new wheel to-be. It needs a thorough clean, as its full of dirt and mud. The leather needs some love too, but it seems a nice upgrade. Especially the silver piece at the bottom makes it match the interior more than the current wheel.
So what do you guys think? Did you upgrade your steering wheel? I would love to hear about your experiences!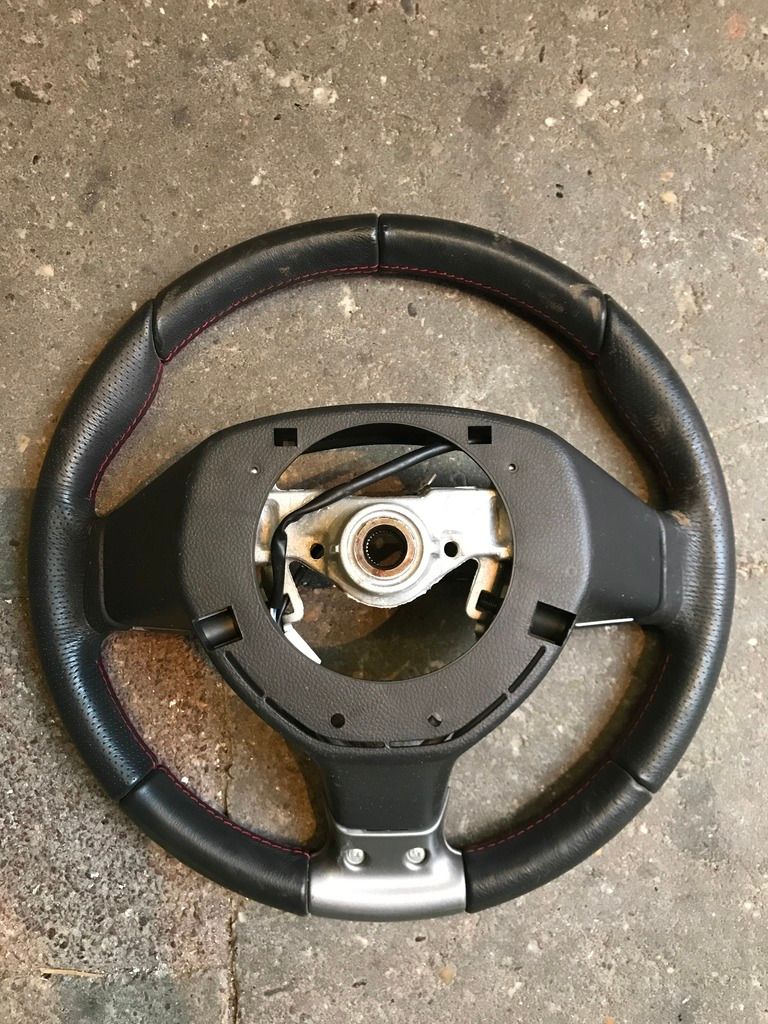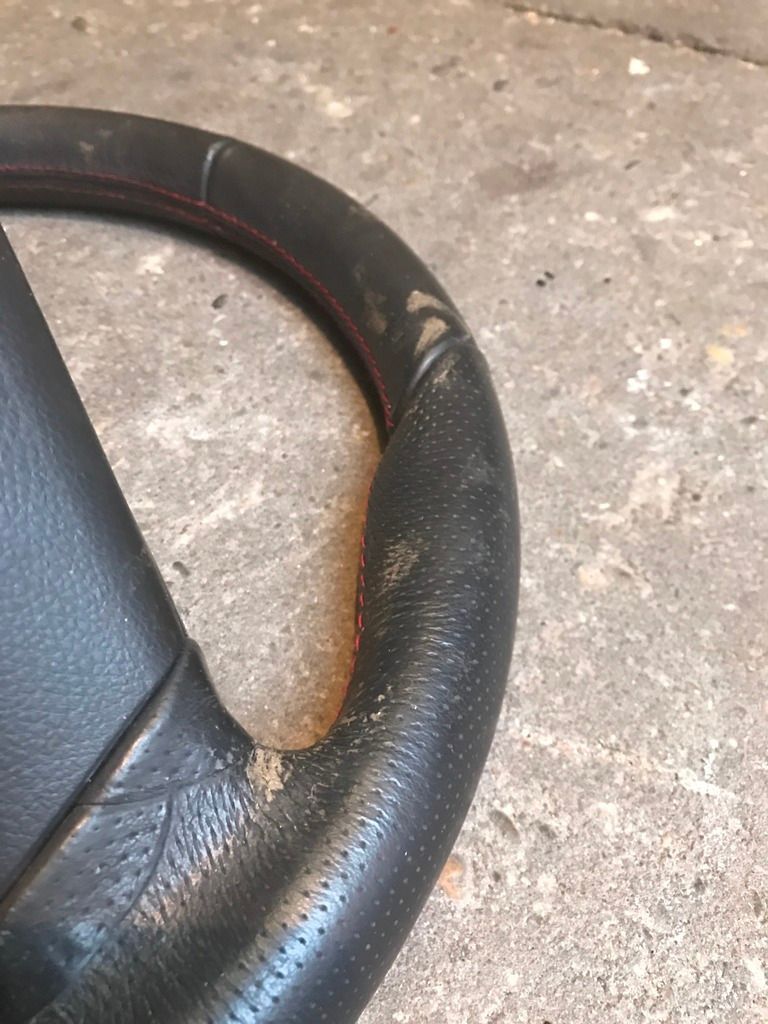 BewarenBewaren